Initial Property Assignment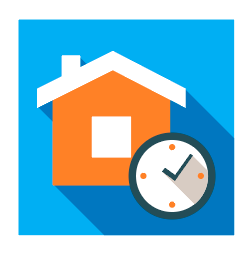 Once a property is assigned, we jump into action. Time is of the essence with these properties, and we make it a priority to get you the information you need as soon as possible.
OCCUPANCY STATUS
Upon initial assignment, we:
Inspect the property and submit an occupancy status report to our client within 24 hours of property assignment.
If the property is in Redemption status, we wait for approval from the client to contact the current occupants.
If the property is NOT in Redemption status and found to be occupied, we obtain any information regarding the tenancy occupants have.
We comply with the PFTA and all applicable local laws throughout the entire process, ensuring a smooth start to the transaction.
During the occupancy period we perform a minimum of weekly drive-by inspections, make note of any material changes at the property, and provide a drive-by BPO within five calendar days of assignment. The drive-by BPO includes several exterior photos of the subject property so our clients can begin the process of analyzing the property.
VACANT PROPERTY REGISTRATION
We complete the vacant property registration. We work closely with our clients to confirm the proper registration documents have been filed in accordance with local laws and requirements. Timely action and clear communication with all involved parties is what sets us apart.
HOME OWNER ASSOCIATIONS
Neighborhood Home Owner Associations are an extra consideration when working with REO and foreclosure properties. As such, we take the care and time necessary to ensure a smooth transfer of utilities into our name. We also make certain the HOA, if applicable, is notified and those contacts are current. We work with our client to obtain monthly itemized statements from the HOA to include enumerated fees and assessments that are allowable under applicable ordinances or bylaws.
Testimonials
" As a first-time homebuyer, Demi helped me every step of the way! Couldn't have done it without her knowledge and assistance. She was very patient with me and ensured I found the perfect house I was looking for! "
- Brenna Wohlrabe
" Demi is amazing!! She has a wealth of knowledge, is fun to work with, and makes the process a breeze. She worked with my sometimes chaotic schedule and was willing to go the extra mile to make things easier. I can't recommend her enough!! "
- Lillias Reed
" Immensely grateful & impressed by Demi's services! She went the extra mile in every way- we had so many questions and concerns. We really leaned on her guidance in moving to the cities! From finding our perfect home match to even making trips to Winona to help us with a rental property! You name it, she was on it and ready to assist without any judgment to our lack of real estate knowledge. It meant so much to be able to feel comfortable asking "dumb" questions. We appreciated her knowledge and ability to communicate complex details in ways we felt confident we understood. "
- Rachel Christensen
" She was fabulous! She took the time to listen to our house wants and needs. She planned tours around our schedules. She was patient with our house search. She was attentive and a fabulous realtor to work with! If your looking for a hard-working, dedicated, fun knowledgeable realtor Demi is your girl! "
- Elizabeth Leatherwood
" Demi is a pro! She worked with us in showing us houses she thought we would like having listened to our needs, our budget, and our expectations. Even after months of searching, and multiple showings in a single day or evening, she never gave up on us. When we finally settled on the perfect place, Demi was there with us thru it all. She helped us to find a lender, walked with us thru the process of closing, and joined us to celebrate when we got the keys. We made a great friend and would give her 6 stars if we could! "
- Kristen Anttila
" Demi is incredible!! I can't recommend her enough to anyone looking to buy a home. She's extremely professional and very well-versed in the real estate world. Working with her was fun, easy, and a total breeze! Thank you Demi for all of your help!! "
- Reed
" Demi found the home I ended up buying and made the whole process easy and straightforward. As a first-time home buyer, I couldn't have done it without her help! "
- Nate Lein
" Demi is extremely professional and made selling my home a very easy process. She accomplished what I thought was impossible in a short period of time. I would recommend her to anyone! "
- Brandon Kinney
" I am a retired Realtor Broker! Ashley grew up in our neighborhood! She knows how to sell!! "
- Letty Meyer
" Francine is absolutely wonderful to work with! She did an amazing job helping me buy my first home. She made the process feel like a breeze because she answered every one of my questions thoughtfully, thoroughly, and made the information easy to understand. She also stayed in constant communication, so I was never in the dark about what was going on in the process. It's clear that she truly cares about her clients. Overall, she is experienced, knowledgeable, professional, conscientious, reliable, and very fun to work with. HIGHLY RECOMMEND! "
- Katherine Klein
" My husband and I were ready to buy our 1st house. So many friends told me how hard and stressful it was! I met Demi Corriveau and instantly knew she was the one for us. Demi was so kind and listened to what we were looking for and offered us terrific advice and guidance through the entire process. We also had a 2-year-old tag along for every showing and there were many! Demi was so accommodating to us. She worked extremely hard for us. Finally, we found our home, and Demi walked us through the entire process step by step. Demi made it happen and took away all that stress of buying a home away. I was extremely happy we picked Demi! I would highly recommend Demi Corriveau when starting your adventure for your new home. Demi will work so hard to get you your new dream home. "
- Abbe & Chase Siwula
Previous
Next