Initial Property Assignment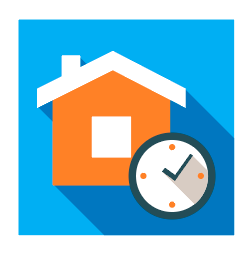 Once a property is assigned, we jump into action. Time is of the essence with these properties, and we make it a priority to get you the information you need as soon as possible.
OCCUPANCY STATUS
Upon initial assignment, we:
Inspect the property and submit an occupancy status report to our client within 24 hours of property assignment.
If the property is in Redemption status, we wait for approval from the client to contact the current occupants.
If the property is NOT in Redemption status and found to be occupied, we obtain any information regarding the tenancy occupants have.
We comply with the PFTA and all applicable local laws throughout the entire process, ensuring a smooth start to the transaction.
During the occupancy period we perform a minimum of weekly drive-by inspections, make note of any material changes at the property, and provide a drive-by BPO within five calendar days of assignment. The drive-by BPO includes several exterior photos of the subject property so our clients can begin the process of analyzing the property.
VACANT PROPERTY REGISTRATION
We complete the vacant property registration. We work closely with our clients to confirm the proper registration documents have been filed in accordance with local laws and requirements. Timely action and clear communication with all involved parties is what sets us apart.
HOME OWNER ASSOCIATIONS
Neighborhood Home Owner Associations are an extra consideration when working with REO and foreclosure properties. As such, we take the care and time necessary to ensure a smooth transfer of utilities into our name. We also make certain the HOA, if applicable, is notified and those contacts are current. We work with our client to obtain monthly itemized statements from the HOA to include enumerated fees and assessments that are allowable under applicable ordinances or bylaws.
Testimonials
" Katie is a very energetic, bright individual. Originally I was going to sell my place "by owner" but I meet with Katie and she presented me with 2 very reasonable options to sell my house that gave me so much more marketing exposure. My house sold in 5 days at about 9% above asking price. When I needed her there, she was there. "
- William R Wilts (Home sale owner)
" Katie you are amazing!! From the very beginning to the very end you helped with everything! I highly recommend using Katie for any of your real estate needs! I had a unique situation and she walked me through the process from the declutter stage, her doing all of the staging and finally to the final days of closing..... every call I made was answered or returned quickly! Her compassion and dedication to her clients is immeasurable. My house listed on a Friday and sold the next day for $10,000 over asking price and I believe it was her commitment to making sure every little detail was right, that made it happen! Thanks again Miss Katie for all of your help and hard work!! "
- Jennifer Connors
" Katie goes all out to help sellers get the price they are looking for: She will help you stage your home to get the maximum price on the sale. When looking for a home with Katie she will help you focus on what you are looking for along with her fun personality!!! Katie is a joy to work with. She is a great asset your company!! "
- Cindy Nochez (Associate training and development training specialist )
" This young lady here is a go-getter! Katie went above and beyond helping me sell my rental property. She's personable, precise and meticulous to details, not to mention her fast turn around! A pleasure to work with A+++++ "
- Evangeline Stacy
" I 100% recommend Katie. She was always there for me when I would be so down about not finding the perfect all the way to after closing answering questions about owning my house! She helped and walked me through every step, as well as explaining things multiple times if I didn't understand the first time. She was very patient with me through the whole thing & couldn't be happier with how professional and helpful she was! "
- Ashley Bringle (Billing Analyst)
" Katie went above and beyond when we were looking for a house. She not only took the time to find out what we wanted in a house, but what we were looking for in a neighborhood. After our offer was accepted she was in contact with us several times to make sure the process was going smoothly. "
- Elmer and Sue Angermeier
" Katie was awesome to work with in selling our home. Katie is very knowledgeable on all aspects of selling a home. She was very responsive to all our questions we had and quick to settle everything that way had concerns about. She staged our home beautifully and it sold quickly. We would recommend Katie to anyone who is selling our buying a house in the future. We really enjoyed working with Katie. Greg and Mary "
- Mary Kaminski
Previous
Next